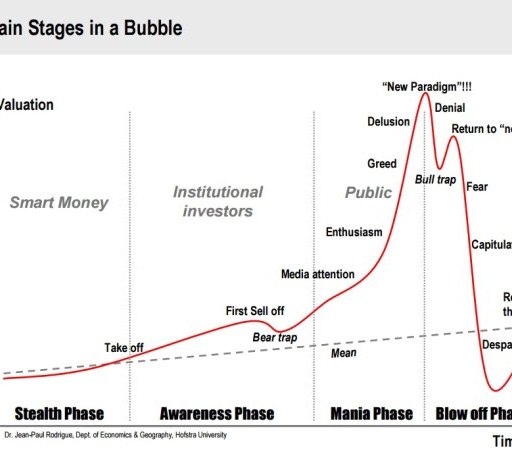 Aug 29, 2022 • 2M
Weekly Rundown - August 28, 2022
Back to school
My kids go back to school tomorrow and it's been a crazy week. Just a few quick notes and some articles you may enjoy.
Number 1: read the August monthly issue.
Number 2: cash is not trash. In fact, it is very useful. I hope I don't give you any other impression.
Number 3: $14,000 seems like an extreme price for bitcoin but it fits within the range of volatility we see at market bottoms (in this case, 50% above or below $25,000).
In last week's poll, I asked "will bitcoin's price ever go lower than $17,600 again?"
66% of respondents said yes. They're probably looking at this chart:
Since we see this bubble pattern play out time and again in all different sizes over many timeframes, it's hard to know exactly where you are at any time. I talked about this in my June monthly issue.
We already reached capitulation. Did we hit despair yet?
Scroll down for some articles.
---
Read a post from Foobar about NFT-based royalties. If you own NFTs or you're thinking about creating one, you may want to consider these thoughts.
Immutable proof of ownership has tremendous value and broad, lucrative applications. Even better that you can program global rights, benefits, and privileges that convey frictionlessly from one person to another.
BUT.
We still have a lot of things to figure out before NFTs go mainstream.
---
Listen to a conversation between the Web3 Academy guys and @Zeneca_33, with another slant on NFT royalties and the conceptual model of NFTs more generally.
---
I guess The Merge isn't a thing anymore but it should be. Forbes published an interview with one of the partners in VC firm Pantera Capital, talking about winners and losers from The Merge. Some food for thought.
Relax and enjoy the ride!