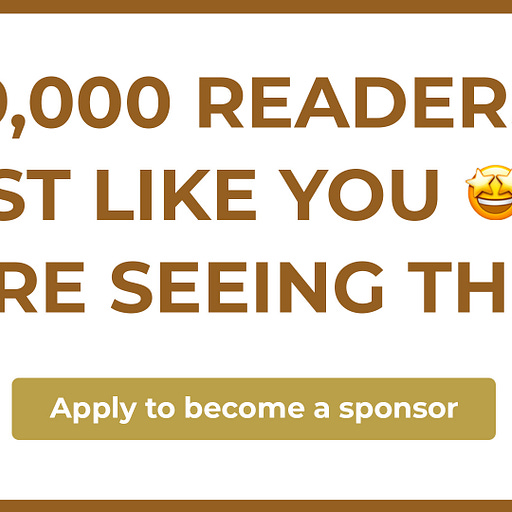 Feb 19 • 6M
Weekly Rundown - February 19, 2023
Seeking sponsors!
Before jumping into today's issue, I just wanted to announce that I am looking to finalize my sponsorship list for Q2.
If you want to get your brand in front of 19,000 active crypto builders and investors, then the Crypto is Easy newsletter is your answer! Expose your brand to the brightest minds in crypto!
---
N'day wo!
Rumors are racing around the cryptosphere that our most recent pump came from shenanigans with BUSD. A little pumpage of fake dollars into the market and the next thing you know, zoom!
As I pointed out in recent updates, maybe so, but sometimes that's enough. There are other things you might need to worry about, all discussed in my market update from February 15, 2023.
In any event, I wouldn't get too excited about a 50% rise in bitcoin's price. It's pretty common at market bottoms, tops, and everywhere in between.
Also, make sure you got my airdrop report, a two-part report with seven projects that may give you potential airdrops and the steps you can take to put yourself in the best position to qualify.
None of these projects promise an airdrop but they all have that potential. They could be worth thousands of dollars. Even if you don't get an airdrop, you get to learn about new projects that could do amazing in the next bull run.
Scroll down for a video, articles, a meme, and for premium subscribers, an important and timely note about one of the altcoins in my Altcoin Reports.
---
In last week's poll, I asked "Can cryptocurrency thrive without the US government's approval?"
64% said yes. What do I think?
I agree and frankly, I think cryptocurrency stands a better chance of succeeding if the US stays out of it. Somehow, I doubt that's how things will go. This is one of the themes of my book, Bitcoin or Bust: Wall Street's Entry Into Cryptocurrency.
---
Are you worried about Gary Gensler and US securities regulators?
Don't forget about banking regulators! They don't have a lot of say in what happens with cryptocurrency, but they can make it hard for institutions, banks, and financial firms to service crypto companies or participate in crypto markets.
Ron Hammond from the Blockchain Association talks about these topics and more in this interview for the Thinking Crypto YouTube channel.
I'm sorry that this marks back-to-back weeks of content from the Blockchain Association. Pure coincidence! While it's a big presence in Washington DC, we do have other organizations to advocate for us.
Here are a few that you might want to check out:
These public interest groups are not just our advocates, they're also great sources of information and perspective. Sometimes, even better than social media and Substack newsletters!
---
---
The guys at Hedgehog App got rugged by their bank.
After getting all their ducks in a row and SEC approval for the platform they're building, their bank decided to cut ties with them after seeing how US regulators are dealing with crypto businesses.
For the full saga, read the Hedgehog post.
I'm confident that the team will bounce back and triumph. I had a similar experience shortly after I started this newsletter.
At the time, I gave new subscribers a little bit of crypto as a "thank you" for signing up. Substack's payment servicer, Stripe, thought I was illegally laundering money or something, I'm not 100% sure because they never gave me the specifics, they gave me five days to find a different payment processor before they would shut down my account. Substack told me they would have to drop me if that happened.
Fortunately, we all worked everything out and not too long ago, Stripe actually asked me whether I was interested in taking crypto payments. How things change in just a few years!
Let's hope it stays that way.
---
---
Bottom line: Chainalysis says 25% of new tokens are pump-and-dumps.
My take: 25% seems low. Anybody can create a cryptocurrency from their laptop and release it to everybody on earth without any restrictions. Technically, they don't even have to create a token, they can just tell people they're creating a token and ask for Ethereum, then disappear. I'd expect to see more scam tokens than legitimate ones, but who am I to argue with Chainalysis?
Why we care: maybe this industry isn't as dirty as we thought.
---
Jobs Corner
These jobs come from the ToolsForCrypto newsletter. If you'd like to post a vacancy here (for free), email mark@markhelfman.com.
---
Premium subscribers, make sure you read my email from earlier today about the project in my
November Altcoin Report
.
Relax and enjoy the ride!