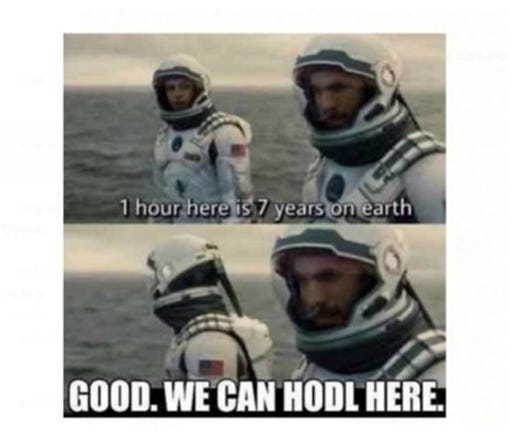 Oct 24, 2022 • 8M
Weekly Rundown - October 23, 2022
An odd spot
Did you catch this week's update?
If not, get it now. In that update, I looked at the behaviors of traders, miners, and crypto funds. I also reviewed five altcoins and talked about another for which I just raised my allocation.
In last week's rundown, I asked why is bitcoin outperforming the NASDAQ and S&P 500 in September and October?
Of all responses, two answers tied:
Vagaries of the market (i.e., nobody knows)

The bottom's already in for bitcoin, maybe not for stocks
What do I think?
US equities are in an odd spot. Despite dropping more than 20% on average, the overall market remains overpriced by all historical measures. Some companies reported poor earnings and experts expect more will do so in the coming weeks. New debt costs more than it has in at least a decade and lower valuations make it harder to raise money from selling new shares.
At the same time, crypto is underpriced by all historical measures and already had its Lehman Brothers moment. Also, it has a more diverse base of users and investors than the US stock market. Outside of the US, most people have no way to buy and sell US stocks. Pretty much everybody can buy and sell crypto. As a result, this market faces different dynamics.
Rumors of decoupling from the stock market seem premature, but you'd have to expect the correlation will fall apart sooner than later if it hasn't already.
(It'll take a while before anybody has enough data to say either way.)
Do you want an interesting tidbit?
Bitcoin outperformed most assets in Q3:
S&P 500 (SPX) — down 6%

NASDAQ (IXIC) — down 5%

Russell 2000 (IWM) — down 4%

20-year US Treasuries (TLT) — down 12%

Oil (WTI) — down 27%

Gold — down 8%

Silver — down 4.5%

Euro — down 6%

Corn — up 8.5%

Bitcoin — up 1%
When I saw this, it made me think about a new allocation strategy. I posted my thoughts in an article for Data Driven Investor, "The New 60/40 Portfolio: Bonds, Bitcoin, and Cash?"
I'll have another poll next week. Scroll down for some articles, videos, a meme, and jobs you may enjoy.
---
A Note for Discord Channel NFT Holders
Last week, I mentioned a forthcoming Discord channel, thanks to a partnership with Writers Dorm.
Channel members will need an NFT to verify their identity and access the channel through their pseudonyms. To start, I airdropped NFTs to everybody who collected my first Mirror post, Hold This Thought.
Only two of those people joined the channel!
Check your wallet for the "Crypto is Easy" token or look for your address on the list of token holders:
If your address is on that list, you should have received a little MATIC from my public wallet, 0x9a6600c7B40801dda9A0Fa4E8DE7b1B99FE524a7, along with a note on Blockscan.Chat to confirm it's actually from me. Since I don't know who you are, it's the best way to reach you.
After you do that, tap this button to get instructions for Discord access.
---
---
Bottom line: an accounting board will consider a proposal that balance sheets will state the value of bitcoin as its market price, not its lowest price for the given reporting period. 
My take: as a landlord and business owner, I realize accounting rules make little sense but I had no idea that companies had to account for bitcoin at any price other than its actual price. This seems like a small, technical change to a complicated, esoteric bookkeeping system, but I would assume this makes it a lot easier to report the value of bitcoin holdings on corporate balance sheets and makes bitcoin holdings look better when bitcoin's price goes down, then up during a reporting period.
Why we care: we should welcome anything that makes it easier for people to bring bitcoin into greater usage. Every little bit helps.
---
Crypto provocateur Protos published an article, "Crypto.com is in Big Trouble but the Warnings Were There."
Protos publishes legit reports but often with little balance or perspective. Still, the article is worth reading as food for thought.
What do I think about this?
I posted a video about it.
On a related note, now's a great time to learn how to take custody of your crypto. Once you master that skill, you will never need to keep your crypto on an exchange and therefore never need to worry about the fate of any crypto exchange.
Google has lots of good information about how to do this. I also like the free tutorials from DAN Teaches Crypto.
---
Read the Coinshares research article on miners, "The Pain Isn't Over for Bitcoin Miners."
Miners face higher electricity costs, tighter margins, and financial conditions that should discourage them from bringing more machines online.
In other words, it's probably never been more difficult to mine bitcoin and less profitable to sell it.
Yet, bitcoin's hash rate is going bonkers. Why are miners putting more effort into mining? Shouldn't they do the opposite?
Some people speculate that a big country is mining bitcoin, stashing it, and waiting to dump it on the market to wreck everybody. As crazy as that sounds, it's a reasonable explanation and a legitimate market risk.
Others point to large miners selling equity or taking out more debt to keep their operations running. As long as they can keep doing this, they can run theoretically forever.
Coinshares says something else is going on:
New miners are so efficient that they can operate profitably at lower bitcoin prices.

Mining companies spent a lot of money on bitcoin mining infrastructure in 2021. Since the money's already spent and the equipment's already deployed, they don't lose as much when they keep their machines running. Agreements with electrical grid operators and more efficient machines make this feasible.
The conclusion?
This is not sustainable. Some of these miners will run out of money and unwillingly have to sell their bitcoins.
(As in, actual capitulation, not the on-chain metric that uses the word "capitulation" to mean "some miners turn their machines off.")
As I noted in my most recent update (and in other venues for the past few months), known miners are selling bitcoin at a historically low pace and their overall inventory has stayed roughly flat, suggesting they're selling about as much as they're mining—not hoarding or dumping.
While some argue this suggests miners are healthy, strong, and confident, it could also mask a deeper struggle to stay profitable.
---
Catch the Blockworks podcast from October 15, 2022, It's Not Just Inflation, The Fed's Lost Control.
The show looks at the Fed's tightening through a macro lens but starts with a good reminder of good things happening in crypto now.
---
Job Corner
Most of these job listings come from the ToolsForCrypto newsletter.
Relax and enjoy the ride!