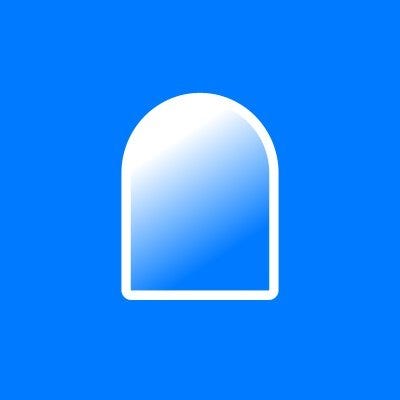 Aug 15, 2022 • 7M
Weekly Rundown - August 14, 2022
Mirror, FTX/SBF, Tornado Cash
Bitcoin's price is up 40% in two months. Ethereum's more than double from its lows, presumably because of excitement for The Merge.
Are you getting bullish?
In my August 11, 2022 update, I offered some thoughts about that, as well as a look at the altcoin market, institutional funds, and movements of stablecoins.
One takeaway for the those of you on the free plan:
True believers and diamond hands lost $60-80 billion in May and June, mostly against their will. Maybe that was you.
These people had every intention of keeping it in the market and adding more. They served as the floor that held the market up from January to May.
Their money's gone.
If this market knows what's good for itself, it will take a while to recover. The last thing we need is another bout of speculative enthusiasm to give new buyers a reason to exit before true believers and diamond hands rebuild their portfolios.
We need people with the strength and fortitude to stay committed to crypto during times of uncertainty and stress.
Lord knows there's enough uncertainty and stress to go around nowadays.
There's also still interest among large buyers and traditional investors.
We've seen net inflows into crypto funds almost every week since the LUNA/UST debacle. Wall Street heavyweight Blackrock launched a private bitcoin fund and says its Aladdin trading platform will use Coinbase for custody, brokerage, and execution.
In my July 20, 2022 update for paid subscribers, I noted four mining pools moved unusually large amounts of bitcoin (totaling somewhat less than $1 billion) at roughly the same time on or around July 15.
That was fishy.
Some might think that was a coincidence or an exchange urgently buying bitcoin to cover a deficiency. Maybe it was, but looking at other behaviors within the context of some other things going on at that time, I suspected it was part of a brokered deal on behalf of a large entity.
A few weeks later, Blackrock announced its bitcoin trust.
Was that bitcoin for Blackrock?
We'll never know and it doesn't matter. In that update, I was just pointing out how so many sellers had left the market that a big buyer needed to get its bitcoin from miners instead of an OTC desk or exchange.
To be sure, we'll get more sellers as the price goes up and maybe even if the price goes down. We need buyers and HODLers to step up. I'll keep an eye on stablecoins, exchange flows, and other behaviors and observations that can give us a sense of whether the market has turned a corner yet.
Scroll down for some big news (for me) and two items of note. I'll have a poll and more interesting things next week.
---
I'm on Mirror
I published my first post on Mirror as a collectible NFT, titled "Hold this thought." Check it out!
If you'd like to support me, collect the NFT (bottom of the Mirror post) and subscribe to my feed (top of the Mirror post).
After you do that, can you please let me know how it goes? It's such a different interface than anything else you might use! You might find it too complicated. Any feedback will help.
For full transparency about where your funds go, follow this wallet, the one connected to my Mirror account:
0x9a6600c7B40801dda9A0Fa4E8DE7b1B99FE524a7
I'll post more content on Mirror in the coming weeks and months.
---
Bottom line: FTX CEO Sam Bankman-Fried wants to have its way with Congress.
My take: seems pretty normal for a big corporate entity. SBF may have his own interests in mind but it's always good to see crypto advocates build relationships with lawmakers and their staff.
Why we care: crypto can solve a lot of problems but it doesn't exist in a vacuum. As with all human affairs, government plays a role. As a result, we need people with money, savvy, and connections who can get lawmakers to support what the industry is trying to do (even if we may disagree on specific ideas).
If you read the article, note Congressman Brad Sherman's quote at the end.
Brad is not a very highly-regarded member of Congress but he hits the nail on the head. From the article:
…intervening in just a handful of elections can quickly grab the attention of every member of Congress. "One of their goals is not to just influence the race that they're putting money into, but to create fear in everybody else," Rep. Brad Sherman (D-Northridge), one of Congress' leading crypto skeptics, said of the industry's political spending. "You play in five to 10 races, but you send a message to 435 members of the House: 'We could be coming after you.'"
On that note, here are some US-based crypto advocacy groups you can support:
---
You may have heard about Tornado Cash, a privacy service that US authorities shut down because North Korea used it to laundered money. Dutch police arrested one of its developers. Key services like GitHub, Circle, Alchemy, and Infura suspended or deleted accounts linked to it.
I guess Blender.io got off easy.
Hopefully, somebody takes the matter to court. You can expect the matter will come up in Congress because the matter touches on several constitutional rights. Capitol Hill magazine Politico published a very brief summary of the key points in "The tornado tearing through crypto."
These sanctions raise complicated moral, philosophical, legal, regulatory, and operational questions that go way beyond my expertise. Crypto needs to address these and other questions before the technology goes mainstream.
---
---
Governments will likely force us to confront these questions as we move through the regulatory/litigation phase of crypto's development.
Some small glimpses into a very big topic:
And my less-insightful commentary:
Relax and enjoy the ride!