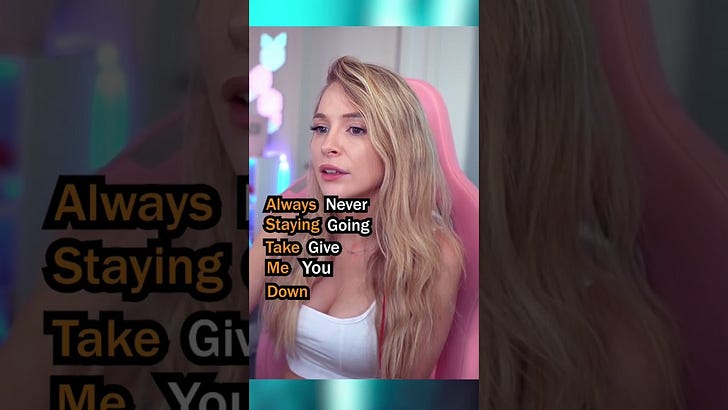 Jan 29 • 5M
Weekly Rundown - January 29, 2023
As long as Binance stays alive . . .
Oi!
All eyes on the US central bank this week.
The Fed will raise interest rates and we'll all get a peak at the US's January jobs situation, consumer confidence numbers, PMI data, and a bunch of Wall Street earnings reports.
Lots of predictions circulating and tons of prognosticating about soft landings, bull markets, recessions, and new lows for financial markets. I talked a little about the "macro" situation in the January monthly issue, which I posted on Medium for those who didn't like the audio quality.
To hear Medium narrate the text, tap this button and find the "listen" or play button at the top of the page when it opens.
Also, make sure you got my most recent market update.
Scroll down for a poll, a recording of a Twitter space, a video, three articles, and some job openings.
---
Poll
---
Listen to what US crypto regulator Gary Gensler and his deputy told the US Army about investing in general and crypto specifically, from their January 11, 2023, Twitter Space.
Skip to the 5-minute mark, the first five minutes are silence.
---
Toptal published 11 interview questions for hiring managers and applicants.
Tap this button to brush up on your skills and see how you'd answer these questions:
---
This video brought a smile to my face. IYKYK.
---
Bottom line: crypto-based payment platforms are growing, for the reasons listed in this article.
My take: a few years ago, I talked to my step-father-in-law about crypto. He didn't care about bitcoin, money, decentralization, or any of that. When I told him he could use OpenNode to cut his credit card processing fees from 4% to 1%, his eyes lit up. But the transition would cost a lot—new tech, a new process, training for staff, uncertainty about whether the tech and businesses would stick around, and disruptions to the "routine" that would cause him to lose sales and business. Slowly, companies like Pay It Now and OpenNode have started prying open that door, but it's tough to overcome legitimate objections and hesitation from business owners.
Why we care: it's hard for traditional payment processors to compete with crypto's cheap, permissionless settlement rails, but so many businesses have so much money and effort invested in legacy systems it will take a while to get "mainstream" adoption. Let's not set expectations so high that we'll get let down.
---
Aptos to the moon?
You might wonder what I think about APTOS (APT) going full Burj Khalifa FOMO moon lambo supercycle since the start of the year. 
When I reviewed it for my Top 100 list, I said it was too new to rate and, at that specific time (October 2022) when I made my review, was in the middle of a pump and dump (very typical for VC tokens when they launch). 
After the pump dumped, APT's price shot back up.
Web3daily has the best take—read their post, What's up with the sudden rise in APT? 
They said it better than I could.
That said, don't sleep on APT just because it has a low float, insiders control most of its tokens, and it will start massive token unlocks each month from November 2023 onward.
It has some deep pockets and strong talent behind it. I may cover this project in more depth at some future time (maybe, maybe not). 
---
Jobs Corner
These jobs come from the ToolsForCrypto newsletter. If you'd like to post a vacancy here (for free), email mark@markhelfman.com.
Relax and enjoy the ride!